Our Construction Forte:
The Rustic Charm of Vermont Homes
Our homes can be tailored to your distinctive style, allowing for a myriad of aesthetic construction possibilities to suit various tastes and budgets.
Experience the Majesty of Timber Frame Homes
Timber frame homes, a testament to the ancient construction method, are known for their massive posts and beams interlocked with mortise and tenon joinery. This method can enhance any architectural style with its timeless charm.
The wood used in these homes can be customized to your preference. The frames are wood-planed meticulously, chamfered, oiled, and left exposed on the interior, creating an awe-inspiring effect of open space and craftsmanship.
The exterior of the frame is blanketed with a highly energy-efficient foam core panel, resulting in a home of unparalleled beauty, value, and design flexibility.
Classic Conventional Homes
Take a look at our portfolio of conventional homes, including a 4,600 sq. ft. property built on a 20-acre plot of land. These homes are a testament to our commitment to quality and attention to detail.
Exceptional Foundation Work
We pride ourselves on our meticulous foundation work that ensures the longevity of your home. Our foundations are formed from insulated and battened solid concrete reinforced with vertical and horizontal rebar.
Our finished products are known for their dry basements and excellent insulation, with an R-value of 38. Each foundation features a complete drainage system, both inside and outside.
Our suppliers are chosen with great care, ensuring the finest materials at the best prices, while keeping in mind the unique needs and wishes of our customers and the building project.
We proudly work with Arxx Building Products, a leader in green building systems and a leading supplier of energy-efficient ICF blocks in North America.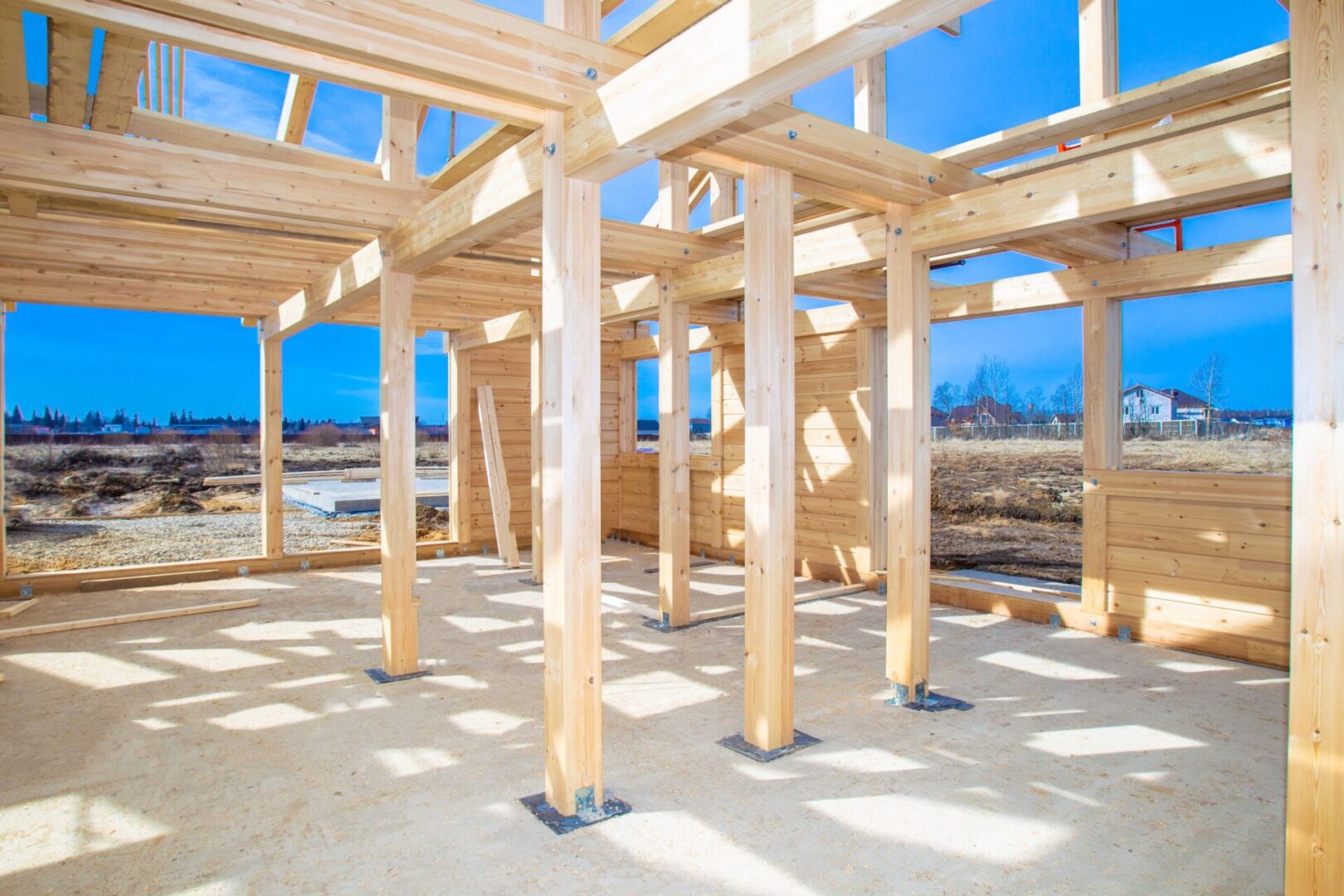 Outdoor Additions: Decks, Docks, Gazebos, and Pavilions
Expand your living space to the outdoors with our bespoke decks, docks, gazebos, and pavilions. Crafted with precision and passion, these additions are sure to enhance your outdoor experience and add value to your home.
Build a Home That Matches Your Lifestyle
Explore a variety of options and zero in on one that perfectly matches your idea of stylish living. Expect us to make sure that form, function, flow, and flair fuse cohesively with comfort, cost-efficiency, and long-term value.